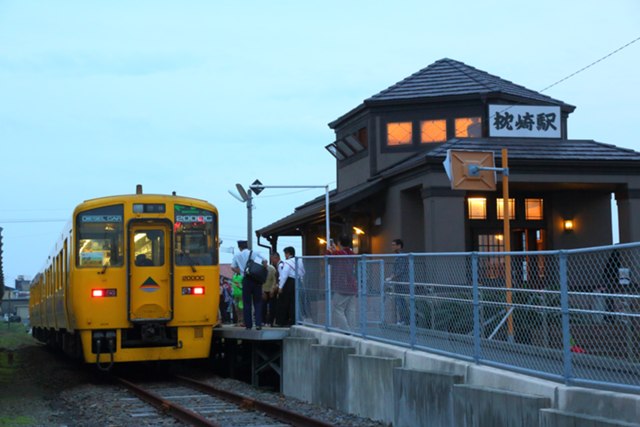 It is information for shochu train than "dream tama project" by 3 areas of Minamikyushu, Makurazaki, Ibusuki.
Do you not participate in pleasant tour absorbed in shochu and beer using from Ibusuki Station, reserved train to Makurazaki Station?
You can enjoy shochu and beer in train with tour-limited snacks set, and inside stories about liquor are planned and, by each local shochu storehouse and support of Kirin Brewery, are tour that is unbearable in liking to drink!
In addition, event called Nansatsu shochu stand village is held at Makurazaki Station and can thoroughly enjoy grilled straw demonstration and sampling of bonito, too!
Please participate!
The shochu train details
◆Schedule: Saturday, March 3, 2018
◆Rate: 4500 yen per person
◆Capacity: 40 (finished as soon as it becomes capacity)
◆Meeting: 15:30 Ibusuki Station lobby meeting
◆Trip: Ibusuki Station (at 15:52)
Event including behavior of shochu and beer is held in the ++++ inside of car
++++ Makurazaki Station
After the arrival, we try bonito grilled with straw demonstration &
It is free action in Nansatsu stand village
Makurazaki Station (at 19:59) ++++ Ibusuki Station (arrival at 21:08)
◆Thing included in entrance fee: Ticket, drink (we include shochu, beer), snacks, insurance charges
◆Tour conductor: We do not go together, but local attendant guides
◆Application, inquiry
(public corporation) Ibusuki-shi tourist association (the dream tama project executive committee secretariat)
TEL: 0993-22-3252