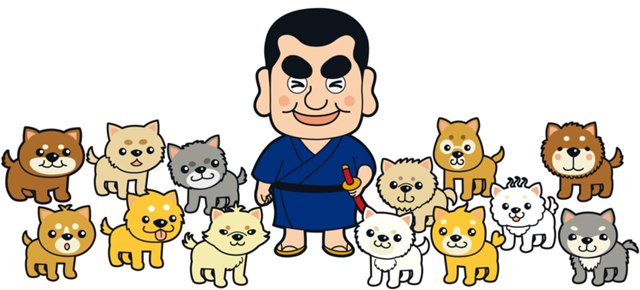 NHK TV saga "Saigo don" where Takamori Saigou becomes main character is broadcasted from January, 2018. Saigo donha which liked visiting hunting and hot springs often visits Ibusuki, and Motoichi is the Saigo ground where connection is deep in large quantities, too.
Therefore we made illustrations (character logo) such as deep people of connection in Saigo Donya *hime, Ibusuki including 13 dogs to plan sightseeing PR to have many tourists know Ibusuki in city, and to be able to visit Motoichi.
Anyone can use illustration. Use procedures are as follows.
Illustration
Images of illustration are as follows. The details are collections of Saigo don illustration character logos. Please see pdf.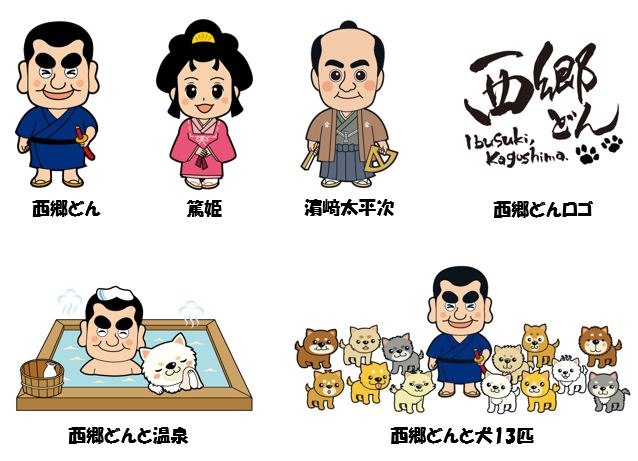 Use procedure
When we use Saigo don illustration, we apply to city Tourism Division beforehand, and it is necessary to get approval. Application procedure. pdf is as follows.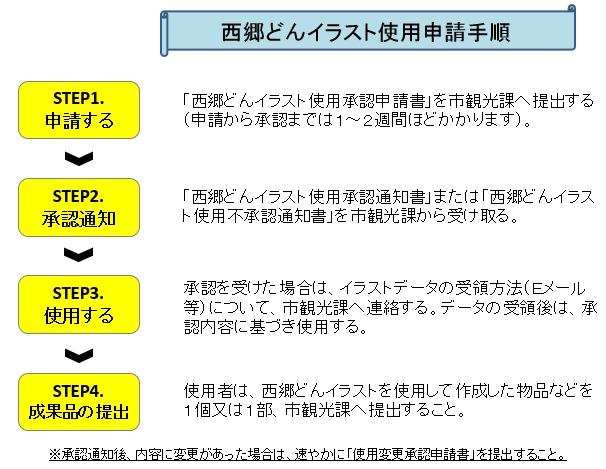 Application documents
1.Collection of Saigo don illustration character logos. pdf
2.Use of Saigo don illustration approval application. docx
3.Use of Saigo don illustration contents change approval application. docx
Documents presentation
E-mail
kankocity.ibusuki.jp
Mail
〒891-0497 2424, Juccho, Ibusuki-shi
Ibusuki-shi industry Fisheries Promotion Department Tourism Division sightseeing plan person in charge
Contact information

Ibusuki-shi industry Fisheries Promotion Department Tourism Division TEL: 0993-22-2111