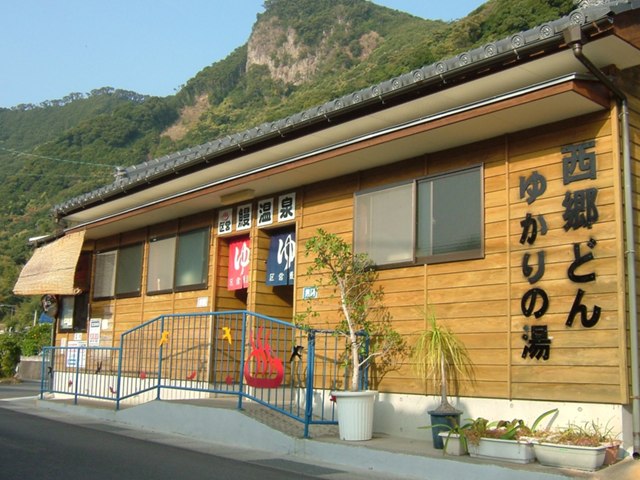 Takamori Saigou who is still loved by many people. NHK TV saga "Nishigo don" where Saigo becomes main character is televised from January, 2018. Takamori Saigou who liked visiting hunting and hot springs visited each place in Kagoshima.
In Motoichi, we stay in Unagi Onsen with 13 dogs for approximately one month in 1874 and, also, when it lasts for twice and left Yamakawa Port for Amami Islands group of islands when we departed, we are said to be and are at all the deep ground of connection.
Triggered by broadcast of this TV saga, we will plan various approaches that can thoroughly enjoy enough charm of Ibusuki that we did including the Nishigo donyukarino ground in future so that many tourists can visit Motoichi.
The details smoke; come; Nishigo don information. Please see pdf.
We are going to place seasonal "Nishigo don" information in this site in future.
Contact information

Ibusuki-shi Tourism Division sightseeing plan person in charge ☎0993-22-2111 (extension number 326)