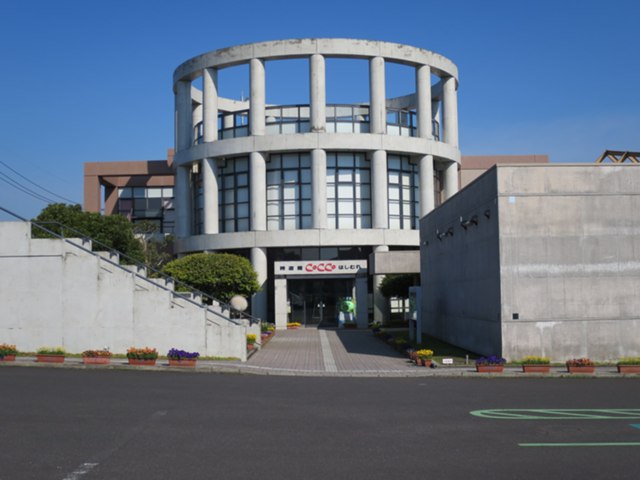 Do play building COCCO at Ibusuki-shi archaeology Museum time, and is heat; for broadcast of NHK TV saga "Nishigo don" in addition from January 12, 2018 with drama building added plan exhibition particularly; "smoke, come, and is going to open Nishigo (sego) don building".
Prior to this, plan painting exhibition starts "Takamori Saigou and role - which Ibusuki achieved to the marine national Satsuma - Meiji Restoration" on October 14, 2017 in particular earlier.
When Takamori Saigou stayed in Unagi Onsen, "book of Takamori Saigou handwriting" and "gun of use of Southwestern Rebellion" borrow valuable real thing document from the prefecture outside including undergarment (shirt) which we gave host as thanks and, by this plan exhibition, display about strange fate before sinking by achievement and the Southwestern Rebellion after Takamori Saigou is appointed by Nariakira Shimazu.
And, as well as Takamori Saigou, we spotlight role that Ibusuki fulfiled to the Meiji Restoration and introduce about great man of native district including ten*in*hime which married into marine commerce, 濵﨑taheiji and Satoru Kawano soldier of the Imperial Guard, family to inherit the shogunate which supported finance of importance and feudal clan of Yamakawa Port who opened to foreign countries widely.
As there are a lot of things which we cannot look at if we do not come here, carry foot by all means.
Do play building COCCO at time, and is stuffy; special plan exhibition handbill. pdf
※In addition, "we smoke come, and, as for the following information, period (from January 12, 2018 to January 14, 2019) to be opened is excluded Nishigo don building". "Smoke, come; as rate or closed days are changed as for the Nishigo don building", please be careful.
Period
From Saturday, October 14, 2017 to Sunday, March 17, 2019
(we matched with drama building and special plan exhibition from ※ January 12, 2018 to January 14, 2019 "we smoke come and are going to run as Nishigo don building".)
Opening time
From 9:00 to 17:00 (as for the admission until 16:30)
Place
Do play building COCCO at Ibusuki-shi archaeology Museum time; the second-floor heat; particularly exhibition hall (2290, Junicho, Ibusuki-shi)
Admission
200 yen for adults, primary and secondary student 100 yen (possible view with permanent exhibition admission ticket)
("we smoke come and become pricing of Nishigo don building" from ※ January 12, 2018 to January 14, 2019, and rates are different. We will tell as soon as we are selected.)
Closed days
Wednesday (in the case of holiday the next day), the year-end and New Year holidays (from December 29 to January 3) fourth on every Monday
(it becomes year round from ※ January 12, 2018 to January 14, 2019.)
Contact information

Do play building COCCO at Ibusuki-shi archaeology Museum time; heat TEL: 0993-23-5100