We use aviation (the airplane time required of each main city)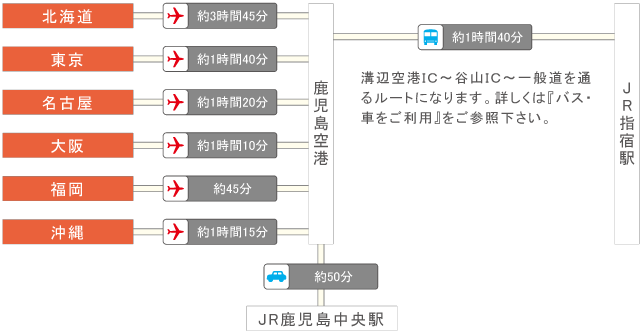 Related link
As for the timetable of bus from airport, please see homepage of Kagoshima Airport.
TEL in Kagoshima Airport summons, hall confidential plan: 0995-73-3638
We use JR (railroad)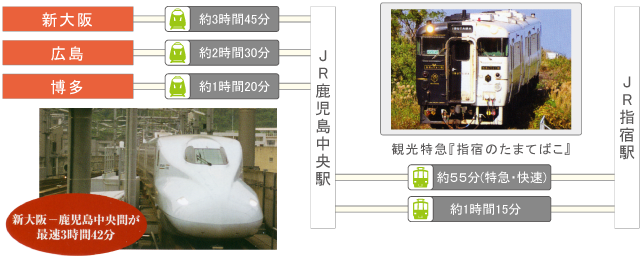 Sightseeing limited express "Ibusuki notamate box" called by nickname of "ibutama" came out of popular sightseeing spot, Palace of the Dragon King legend of Nagasakibana. The appearance that black two-tone color is stylish the sea side white, mountain side. The inside of car overflows to display to image in the sea. There is illustration which we described creatures of the sea in cutely on picture book and booklet, wall about the sea in fence and panel, library where blue and green seat, red seat seat harking back to coral, various fish reflecting the image of the sea and seaweed were described in in the car.
White fog that labelling gushes out of information of doorway of vehicle at every departure stop. This is idea reflecting the image of white smoke of Urashima's box. It is sea and sky of Gulf of Kinko that it can look at from seat which turned to sea side and Osumi peninsula and magnificent Sakurajima veiled distantly that unfold ever since we left Kagoshima-Chuo Station. Ideal scenery totally spreads like slide so that it is said that there is not further view.
Please go to visit Ibusuki using train of Kyushu full of individuality.
Related link
JR WEST customer center
TEL: 0570-00-2486 (we can use for city call charge from landline)
TEL: 078-382-8686 (from business hours 6:00 23:00 year round)
We use ship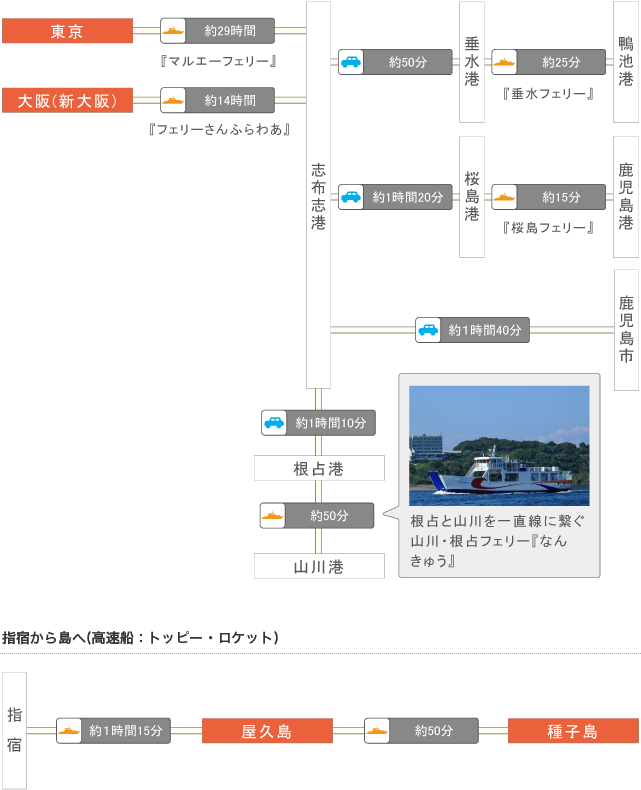 Related link
Mountain River, Nejime ferry "what moxacautery" inquiry TEL: 0993-34-0012
toppi & rocket reservation center TEL: 099-226-0128
We use bus, car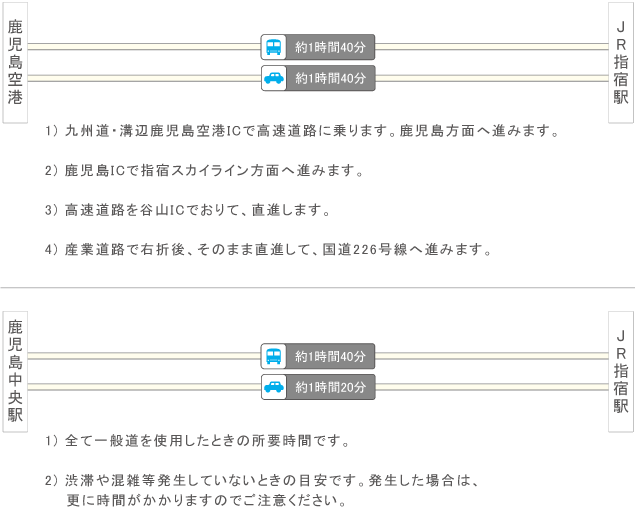 Related link